Sausage Stuffed Muffin Pancakes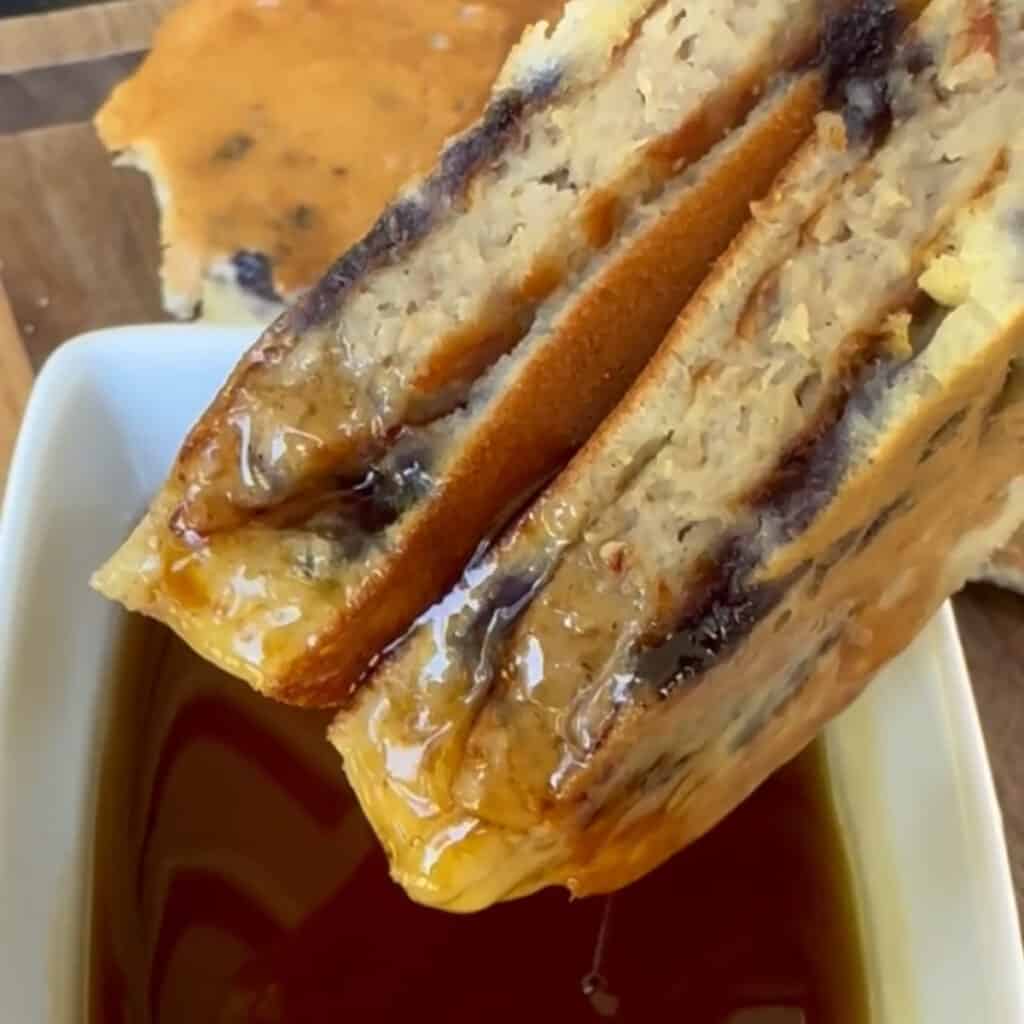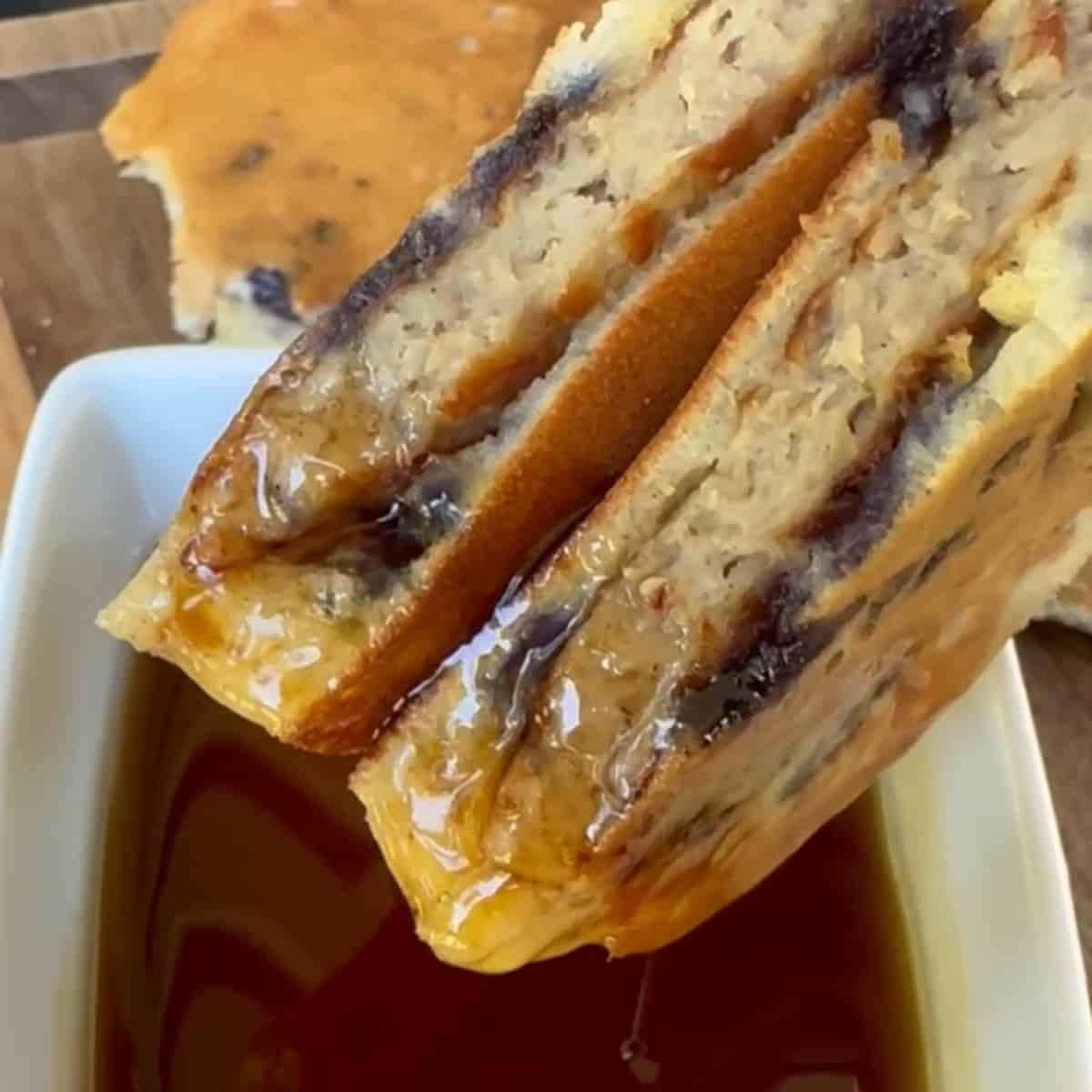 Sausage Stuffed Muffin Pancakes are an easy and delicious breakfast idea the whole family will enjoy! You just need a pack of muffin mix (or box of pancake mix), precooked frozen sausage patties, milk, an egg, and a griddle mold to make this recipe! If you don't want to use a muffin mix any pancake mix will also work. My family enjoys picking different flavors of muffin mix for different flavor combos.
Ingredients
1 pack Blueberry Muffin Mix (I used Martha White brand)
1 egg
2/3 cup milk
6 frozen precooked sausage patties
Make Sausage Stuffed Muffin Pancakes
To start making the sausage stuffed muffin pancakes, gather all ingredients needed to make the recipe.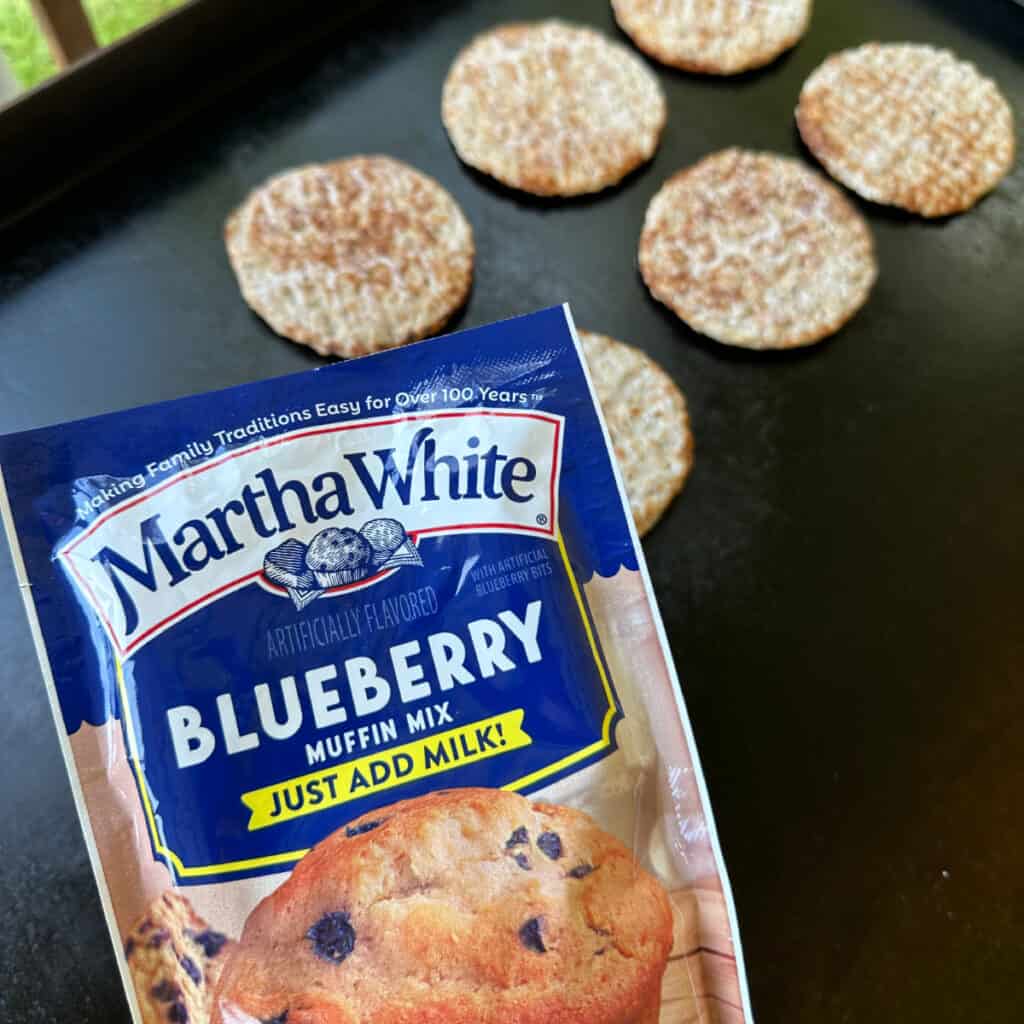 Start making this recipe by cooking the precooked sausage patties. I turn my griddle to low heat and cook the sausage until it is browned on both sides. These are the frozen Great Value brand sausage patties from Walmart.
While the sausage is cooking mix the muffin mix with 2/3 cup of milk and one egg. Adding the egg and 2/3 cup of milk will help make the muffin mix more like a pancake mix.
For recipes like this I really like using this Whiskware Pancake Dispenser. It makes it super handy to mix all in one bottle and the dispenser makes it easy to get a precise amount of pancake mix in each mold.
Check out the Whiskware Pancake Dispenser here! This is my amazon affiliate/commission-able link.
Disclosure: Cooking in the Midwest participates in affiliate advertising programs. I may earn a commission when you make qualifying purchases through my website.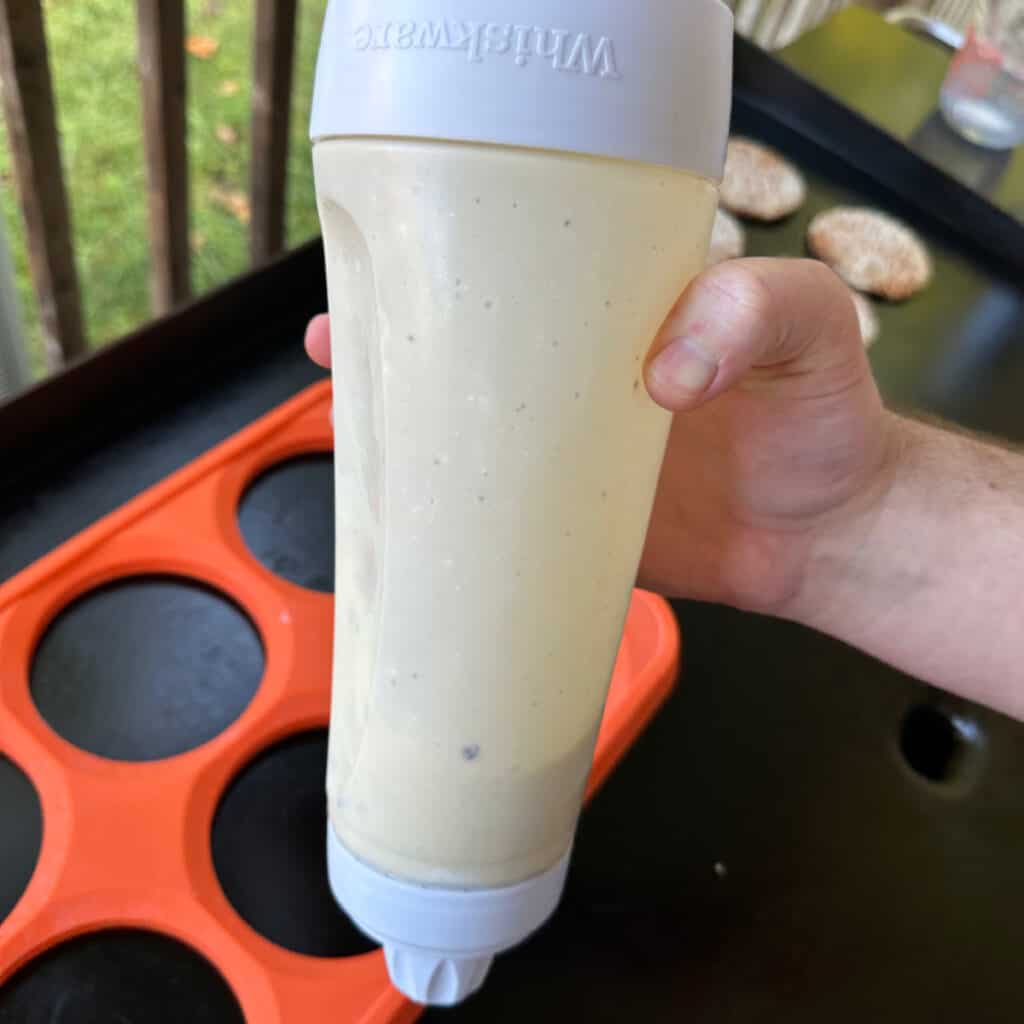 Lay out a griddle mold on the griddle and fill each one a little bit less than half way full.
This orange griddle mold is Blackstone brand and I found it at Walmart in the grilling aisle. I also have a gray griddle mold from amazon that is Cuisinart brand. I like both equally. Check it out here! This is my amazon affiliate/commission-able link.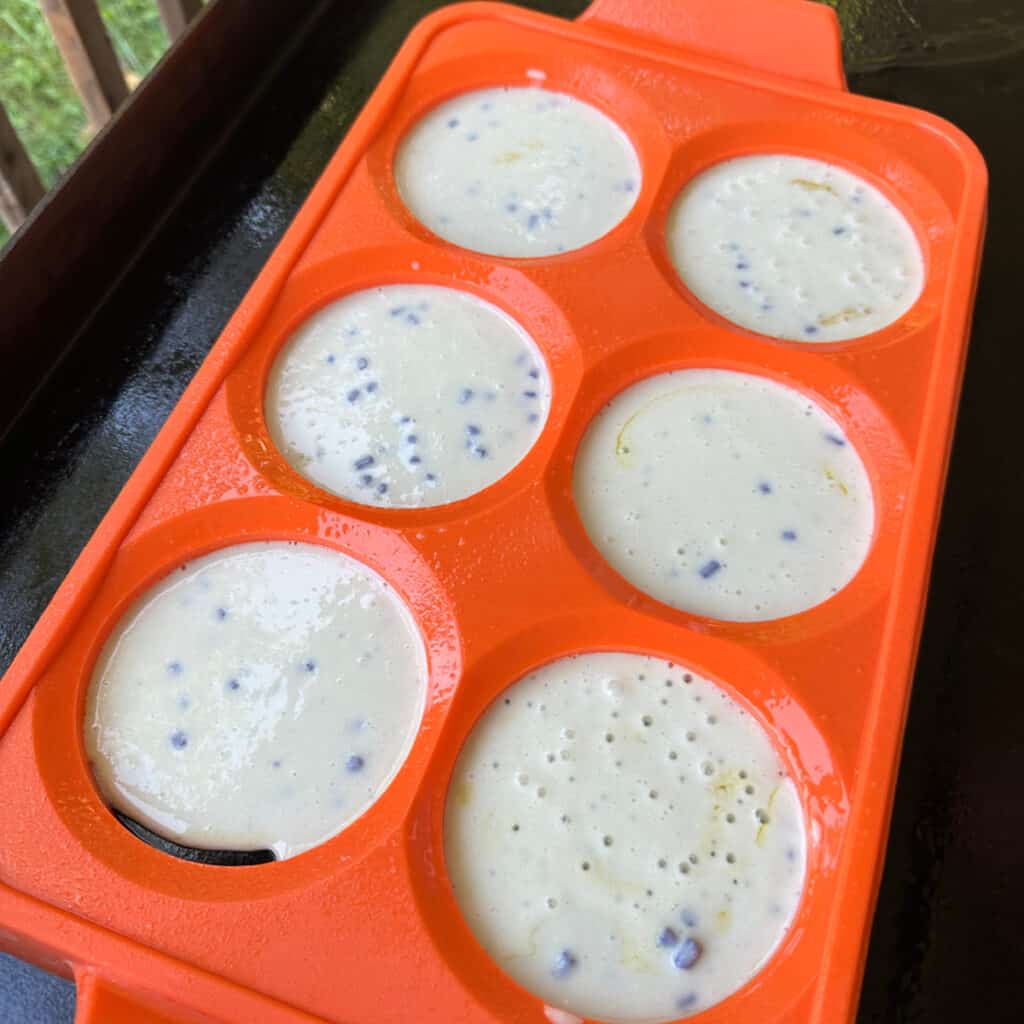 Press the cooked sausage patties into the pancake mix in the griddle mold.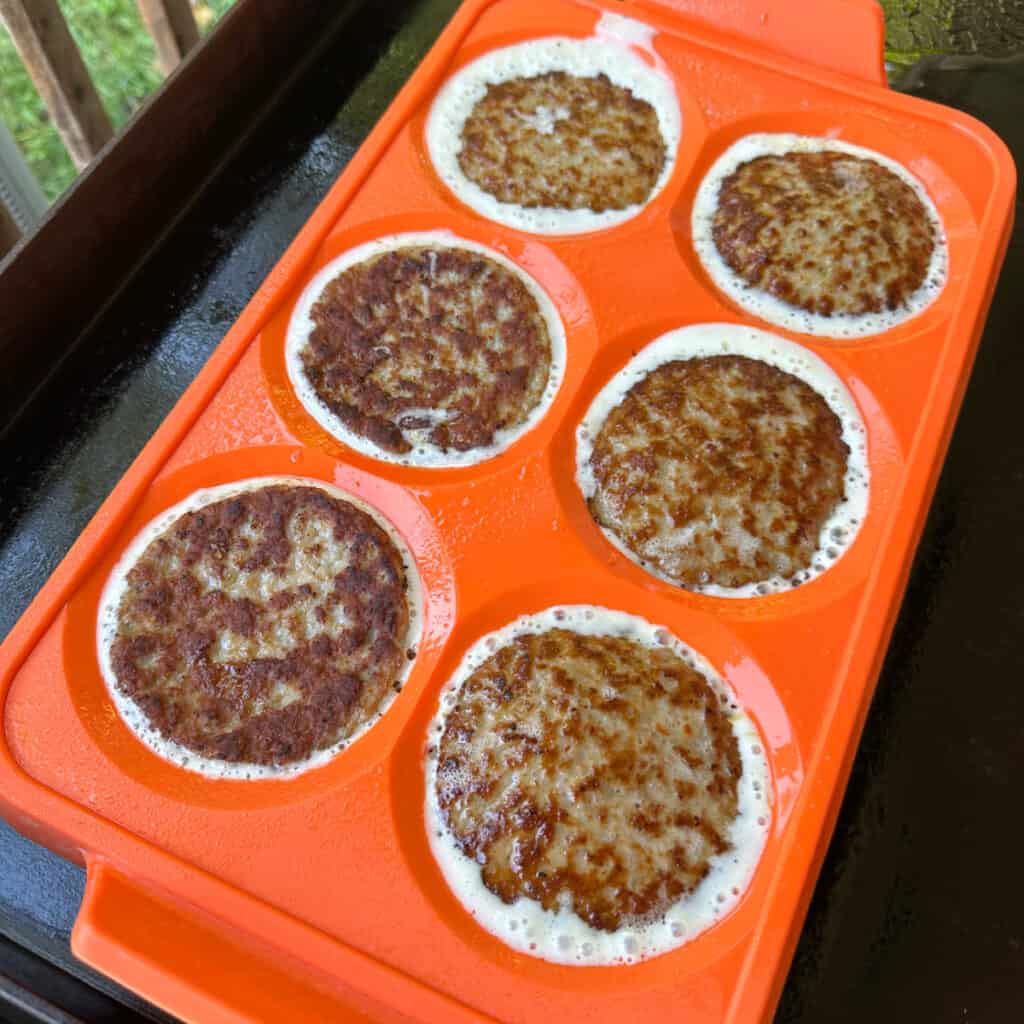 Next, top each one with a little bit more of the muffin pancake mix.
Let cook until the pancake mix starts to set up. Remove the griddle mold and sausage stuffed muffin pancakes over. Cook on that side until golden brown.
Serve Muffin Pancakes
Once the sausage stuffed muffin pancakes are golden brown on each side it's time to eat! I dipped these in syrup and they were so good!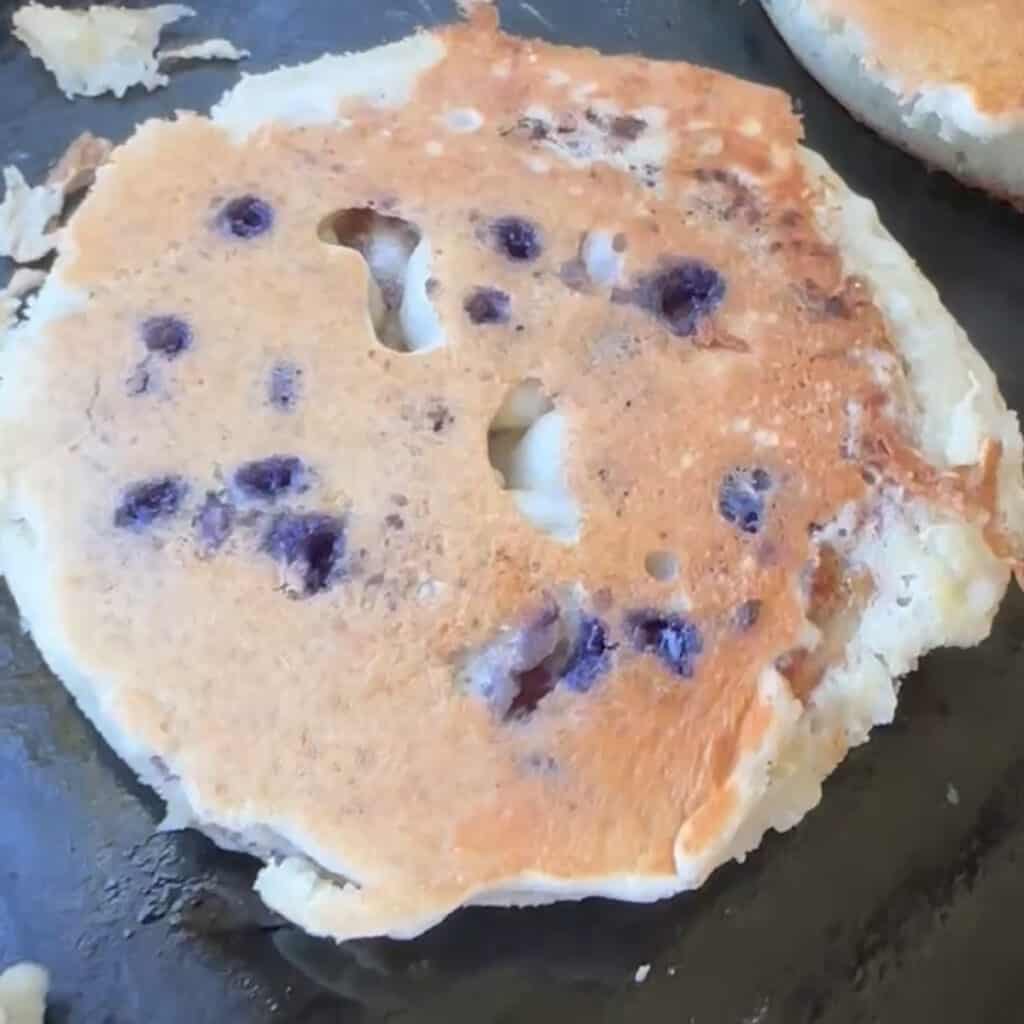 If you like this easy breakfast recipe, check out some of my other breakfast recipes!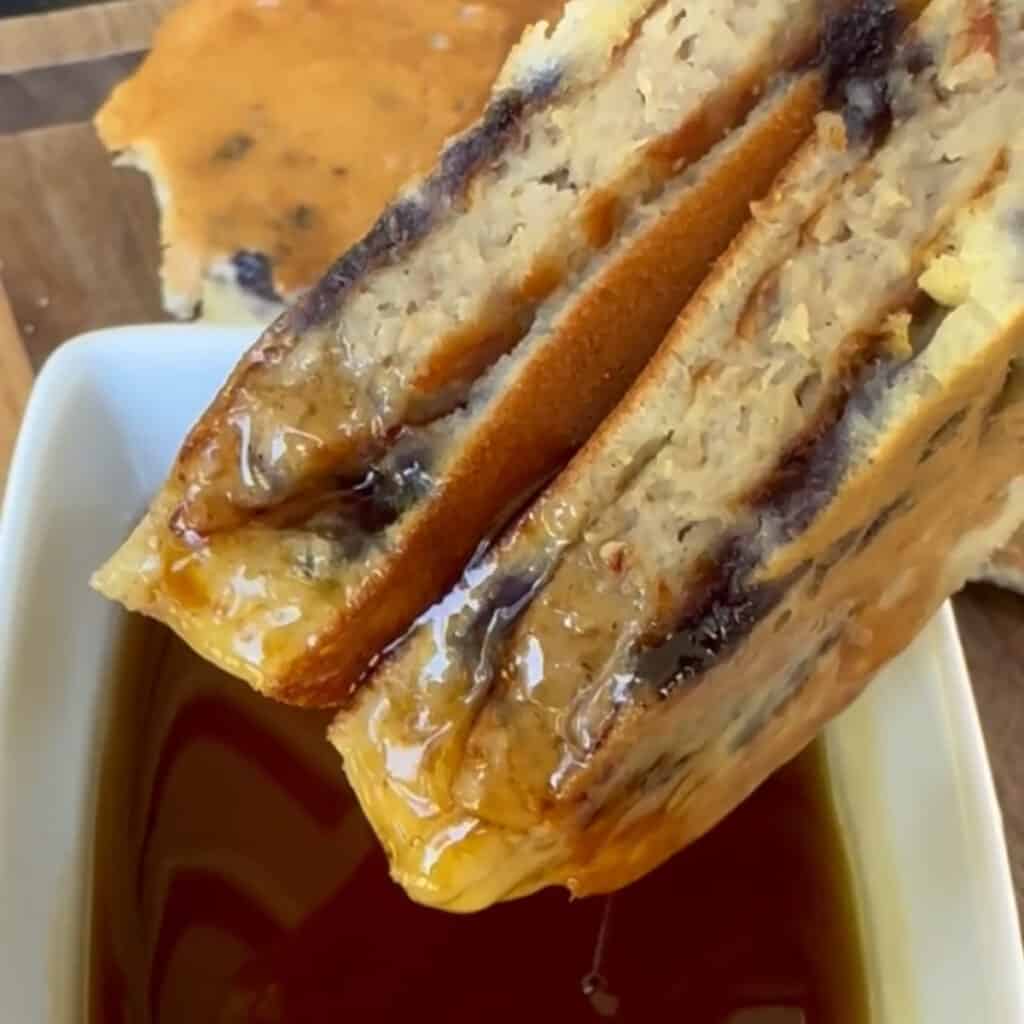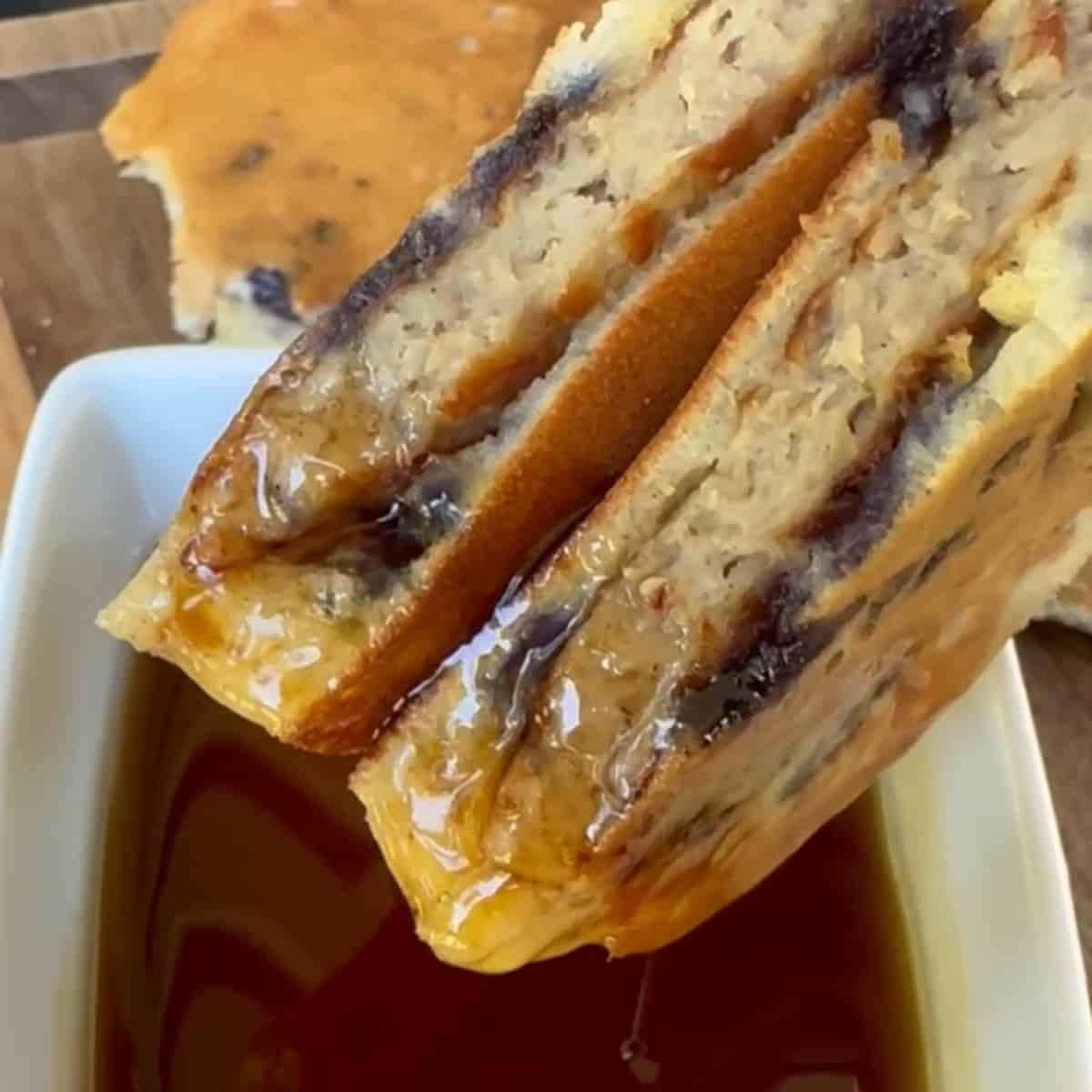 Tips and Frequently Asked Questions
Any muffin mix or pancake mix should work for this recipe.
I used the Great Value brand frozen precooked sausage patties for this recipe.
This recipe makes 6 decent sized sausage stuffed muffin pancakes.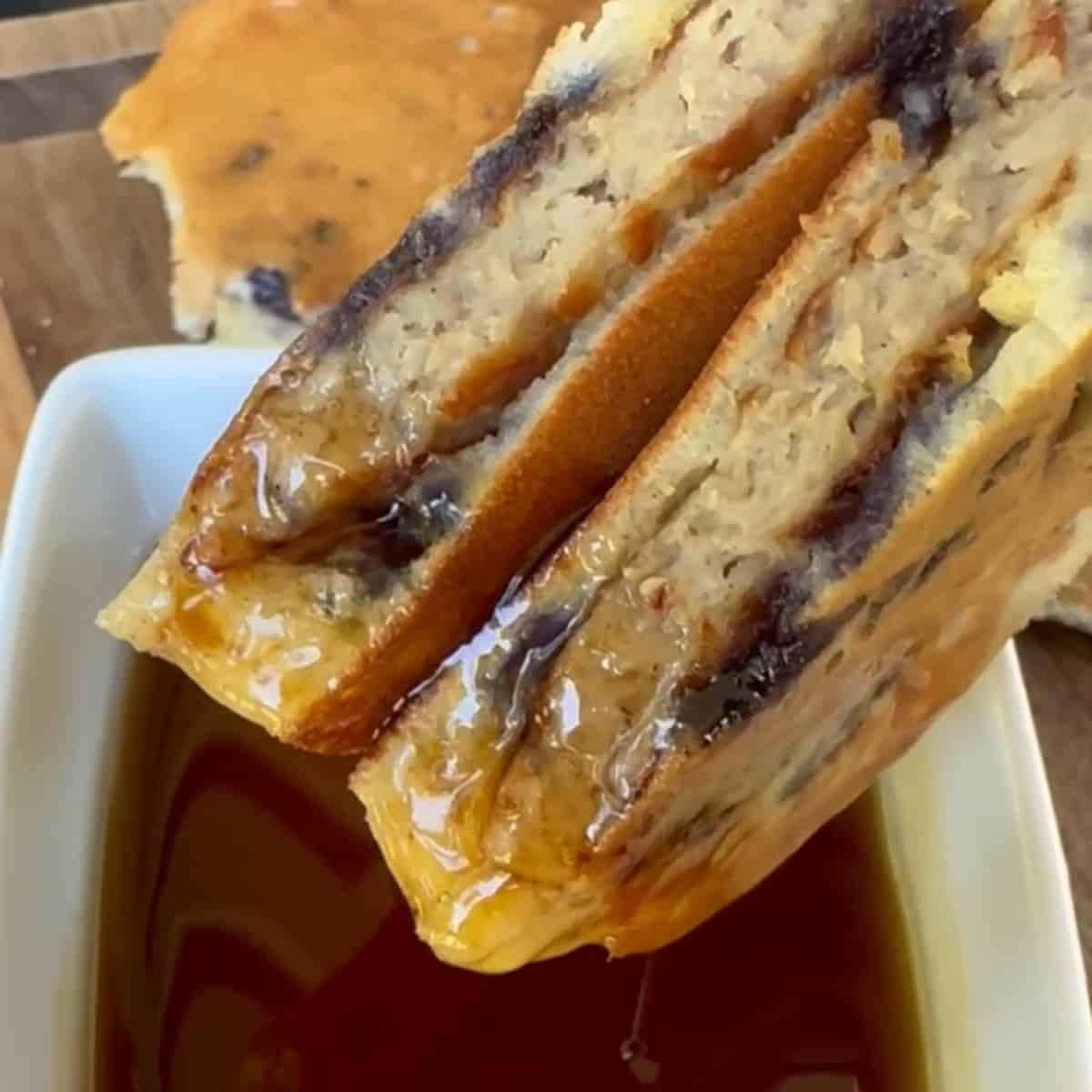 Equipment
1 Griddle and Griddle Mold
Ingredients
1

pack Martha White Blueberry Muffin Mix

1

egg

2/3

cup

milk

6

frozen precooked sausage patties
Instructions
Mix muffin mix with milk and egg. Cook sausage. Once sausage is browned pour pancake mix into a griddle mold filling just a little bit less than half way.

Press a cooked sausage patty into the pancake mix. Cook on low heat until the muffin pancake mix has set up. Flip pancakes and cook until golden brown on both sides.

Dip in syrup and enjoy!
Did You Make This Recipe?
Please leave a comment below or pin it to your Pinterest account!